What's Next for the Floral Park Memorial

Class of 2019 Athletes

We asked our Class of 2019 student athletes "What are your plans next year?"  

Here's what they shared with us. . .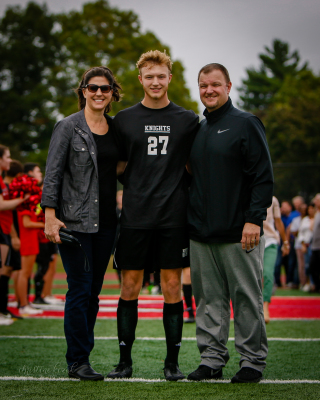 Bobby Bressmer 
Sports played: Boys Varsity soccer
Next year:  Bobby will be attending and playing on the men's soccer team at Adelphi University.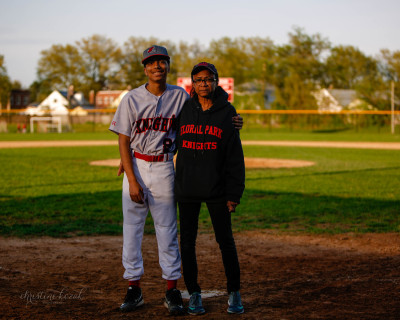 Evan Spinner
Sports played: Volleyball, Winter Track, Baseball
Next year:  University of Scranton 
Studying:  Criminal Justice 
Major is undecided
Parting words:  "May not have been the best, but I would not have had it any other way."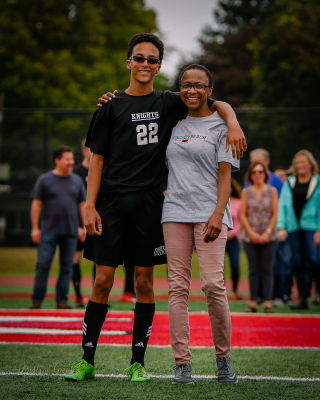 Joseph Spinner
Sports played:  Soccer, Winter Track, Spring Track
Next year:  Embry-Riddle Aeronautical University/Daytona Beach Campus
Studying: Air Traffic Control
Undecided major
Parting words:  "Enjoyed it, but it's time to move on."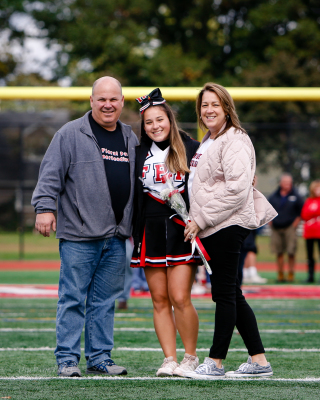 Clare Brandt
Sports played:  Varsity Cheerleader (Captain) 
Next year:  Attending Nassau Community College
Studying:  Business Administration
Parting words:  'Thanks for the memories!'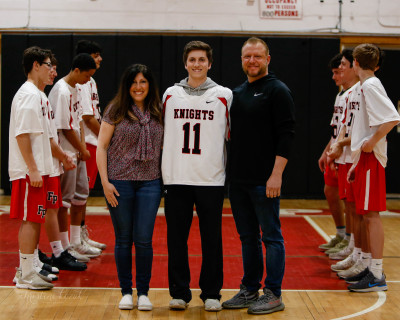 Alex Lauletta
Sports played:  Soccer and lacrosse 
Next year:  Hofstra University, Zarb School of Business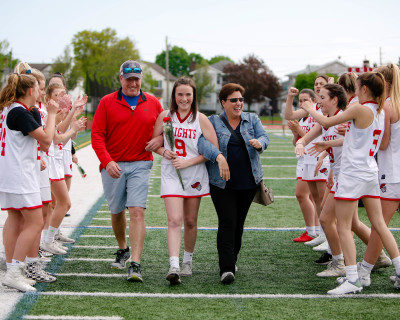 Devin Harkins
Sports played:  volleyball, lax and ran track
Next year:  Adelphi University
Studying:  Nursing
Parting words:  "Keep on rockin with ya bad self."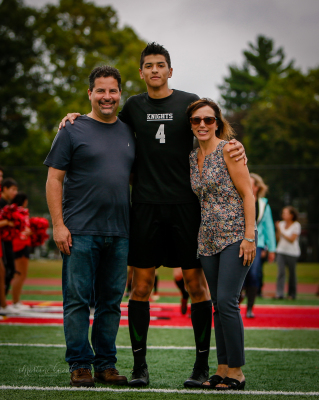 Michael Filoso
Sports played:  Soccer and Ice Hockey
Next year:  Fairfield University
Not playing Varsity sports but wants to play Club or Intramural Soccer and Ice Hockey
Parting words:  "You miss 100% percent of the shots you don't take. Now is the time to take your shots!"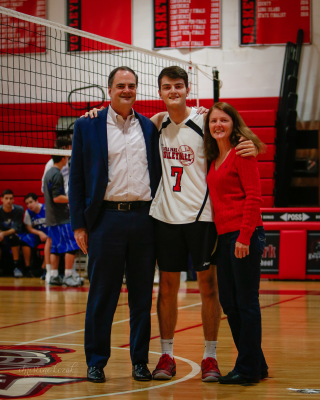 Matthew Felicetti
Sports played: Volleyball & Basketball
Next year:  University of Florida
Studying:  Sport Management
Parting words:  'Roll Knights!'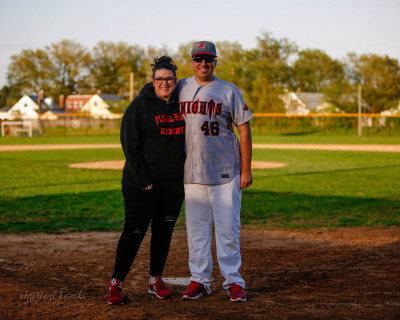 Shane Palma
Sports played:  Baseball
Next year:  University of Missouri to study Journalism/Sports Broadcasting 
Parting words: from Vince Lombardi, "The greatest accomplishment is not in never falling, but in rising again after you fall."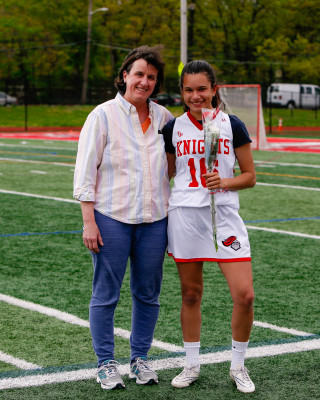 Jessica Hodgson 
Sports played: Soccer, Lacrosse 
Next year:  Adelphi University
Studying:  Nursing
Parting words from Mom & Dad:  "We love you Jessica!"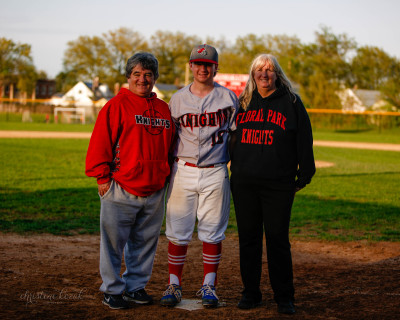 Christopher Leary
Sports at FPM: Baseball/Volleyball
Attending: St. Joseph's College (Brooklyn)
Major: Business Administration with Sports Management 
Playing Baseball in college
Parting words:  'Thank you to my coaches and teammates!'
​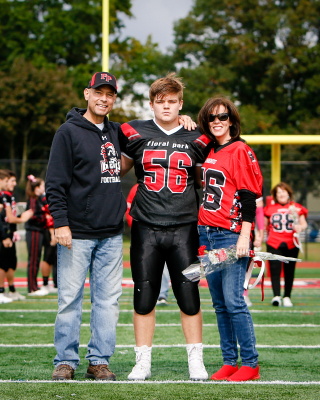 Aidan Fogarty 
Sports played:  Football, Lacrosse 
Next year:  Suny Maritime 
Studying:  Marine Transportation 
Playing Football at Maritime

​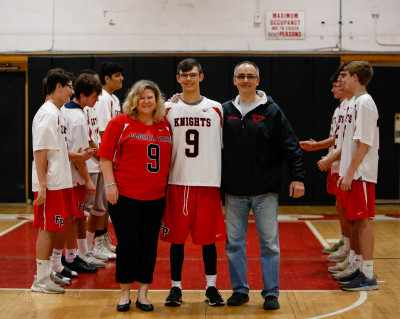 Christian LoCasto
Sports played:  Lacrosse
Next year:  St. John Fisher College for Physical Therapy
Playing Lacrosse at St John Fisher
Parting words:  'Through the years, there have been many highs and lows. I want to thank all my coaches, teachers and parents for helping me get through this incredible journey.  I am honored to officially call myself a Floral Park Memorial Alumni.'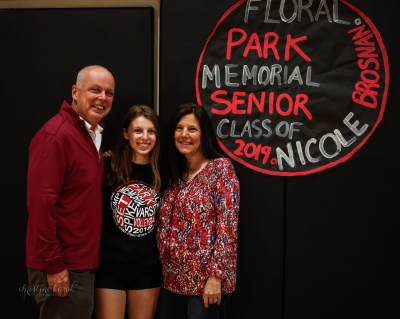 Nicole Brosnan
Sports played:  Volleyball, winter track, Spring track
Next year:  Manhattan College, undecided course of study
​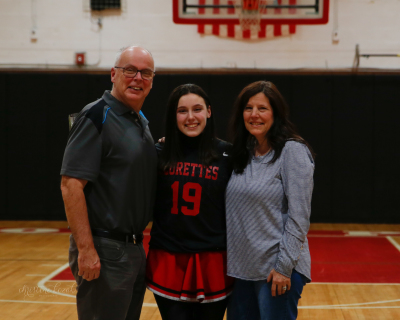 Kylie Brosnan
Sports played: spring track and was captain of the kick line team 
Next year:  University at Buffalo, communications with a minor in studio art
​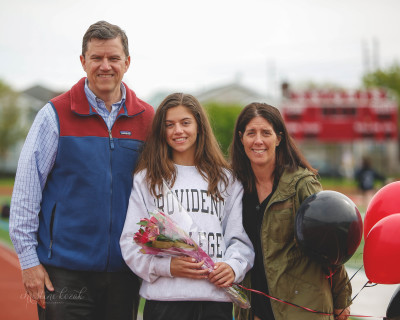 Sarah Lubicich
Sports played:  Volleyball, Winter & Spring Track
Next year:  Providence College
Major: undecided
Parting words from Mom & Dad:  'Enjoy PC Sarah and keep running!'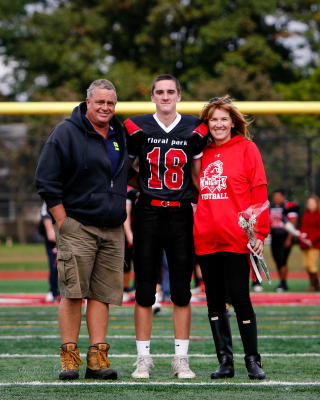 Harrison Power
Sports played:  Football & Lacrosse 
Attending Quinnipiac University studying Business
Will play club sports
Parting words:  'To all FPM varsity athletes, your dedication and enthusiasm is enviable. You have provided hours of entertainment and you will be missed. Best of luck in all endeavors!'  The Power Family


​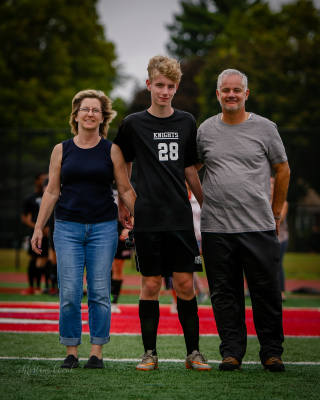 Robert Hill
Sports played:  Soccer
Will attend: Seton Hall University Honors program, studying Business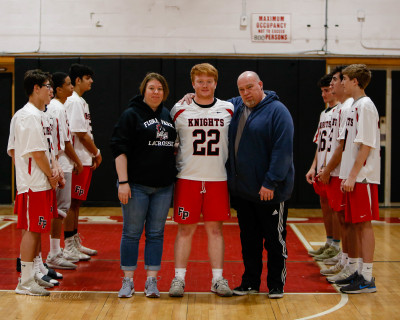 Shane Elia

Sports played:  Football & Lacrosse 
Next year:  Attending Nassau Community College for criminal justice and will be playing lacrosse. 
Parting words:  'We have made memories that will last a lifetime.'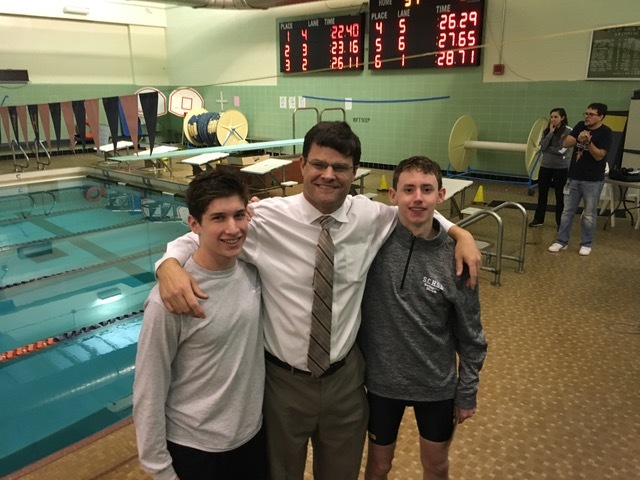 Edward (Eddie) Geraghty
Sports played:  Swimming
Next year:  Oneonta, Business Economics
Swimming at college
Parting words from Mom & Dad:  'Wishing Eddie and all his classmates the best of luck in their futures!  Congratulations Class of 2019!!'
​​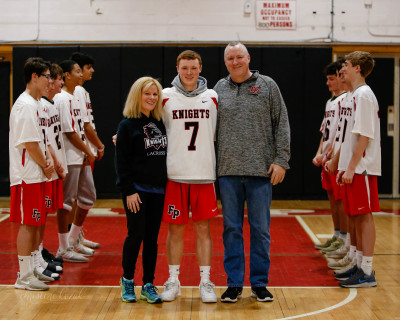 Michael Kelly
Sports played:  Football & Lacrosse
Next year:  SUNY Delhi playing Lacrosse
Parting words:  'What's the word?'

​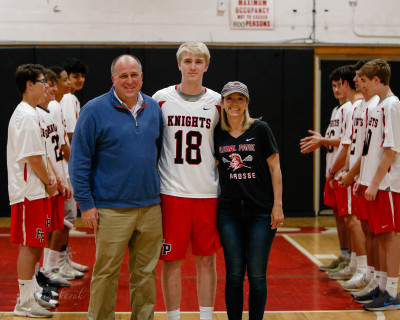 Mitchell Kozak
Sports played: Football and Lacrosse
Next year:  University of Maryland, Baltimore County
Major undecided, playing Lacrosse
Parting words:  Once a Knight, always a Knight
​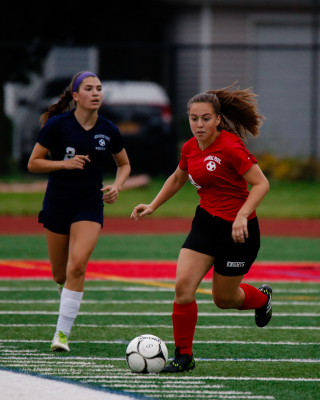 Olivia Maggio
Sports played:  Soccer
Next year:  St John's University studying Biology.  Will play club sports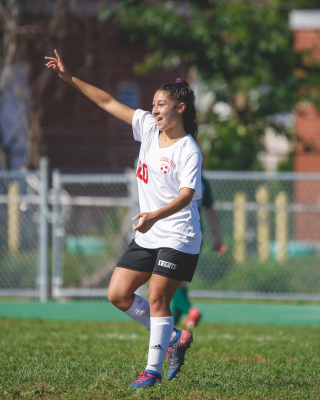 Siena Diaz-Colon
Sports played:  Soccer
Next year:  SUNY New Paltz
Studying:  Adolescence Education and playing soccer
Parting words:  'Siena, continue to reach for the stars. You have a great future! "Good Luck", we love you..'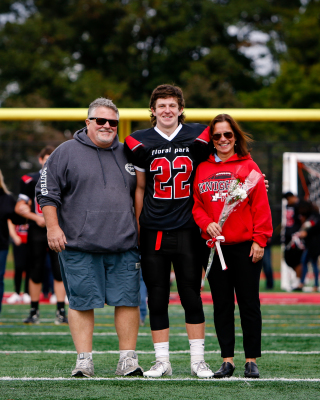 Jim Ollen
Sports played:  Football, baseball and basketball
Next year:  Iona

Studying:  Computer Science
Jim plans to play intramural sports
Parting words:  'Iona here I come…they're gunna need a bigger boat'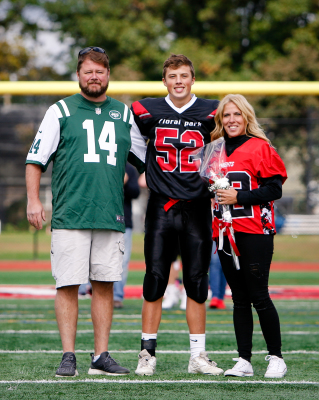 Ryan Turck
Sports played:  Football & Lacrosse
Next year:  Scranton 

Will be playing lacrosse at Scranton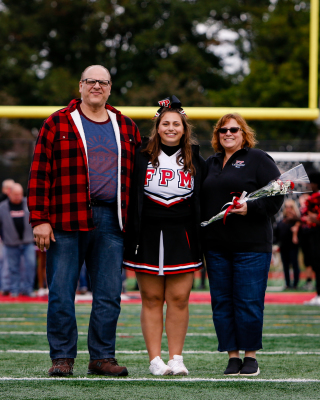 Alyssa Ascani
Sports played:  Cheerleading
Next year:  SUNY Buffalo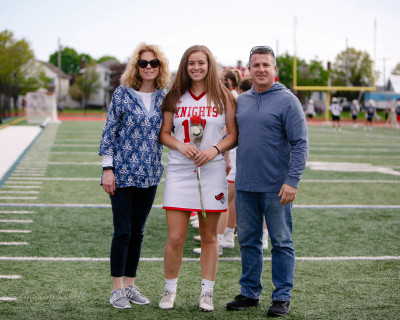 Julia Minogue

Sports played:  Soccer, Basketball, Lacrosse

Next year:  SUNY Binghampton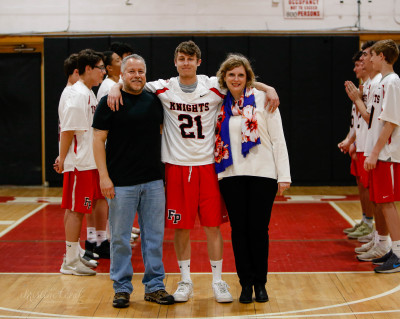 Matt Fonseca 
Sports played:  Lacrosse 
Next year:  Matt will attend Nassau Community College for Criminal justice 
 Parting words:  'Good luck to all my friends'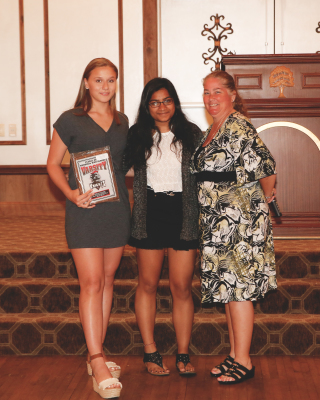 Alison Lanning 
Alison played varsity field hockey for 3 years
Alison will study business at SUNY Geneseo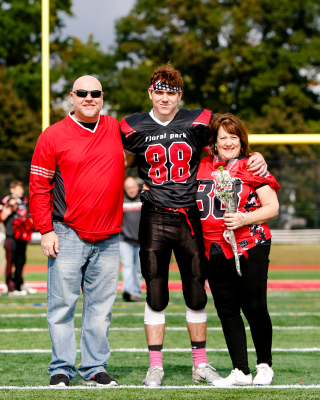 Mike Matich
Sports played:  Football & Basketball 
Next year:  Mike will play football at Western Connecticut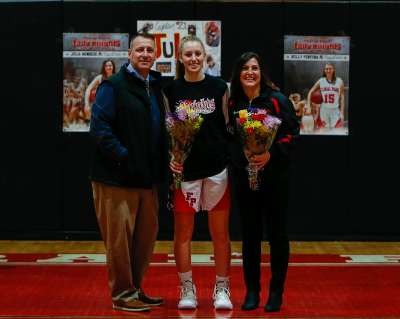 Kelly Ventura
Sports played:  Soccer, Basketball, Lacrosse

Next year:  Kelly will play lacrosse at Pace University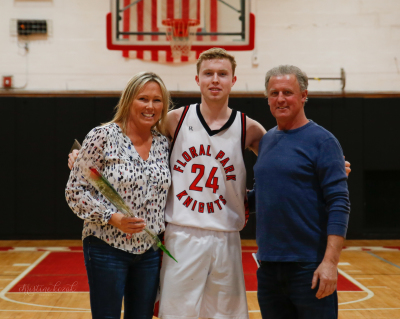 Matt O'Donnell

Sports played:  Soccer & Basketball

Next year:  Hofstra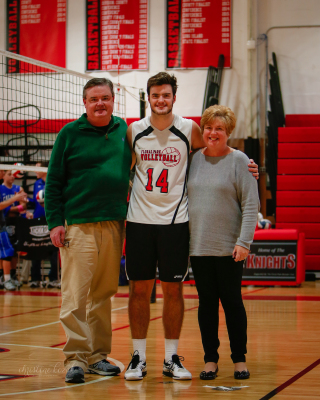 Jack Nugent
Sports played:  Track, Basketball & Volleyball
Next year: Jack will be attending John Jay and play volleyball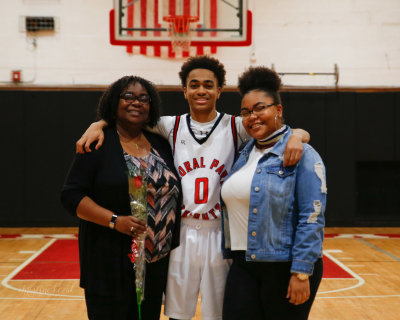 Jason Delgado
Sports played:  Basketball 
Next year:  Jason will play hoops at Mohawk Valley Junior College in September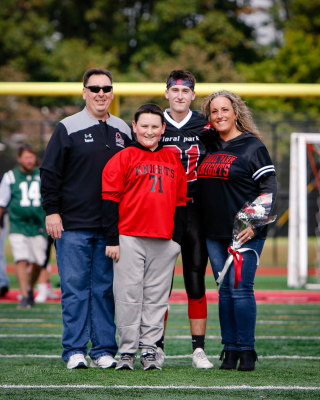 Kenny Espinel
Sports played:  Football & Basketball
Next year:  Mount Saint Mary College
Studying:  Education